Case Study: Monevium
DECTA Provides Card Issuing Solutions for Private and Corporate Customers
December 21, 2022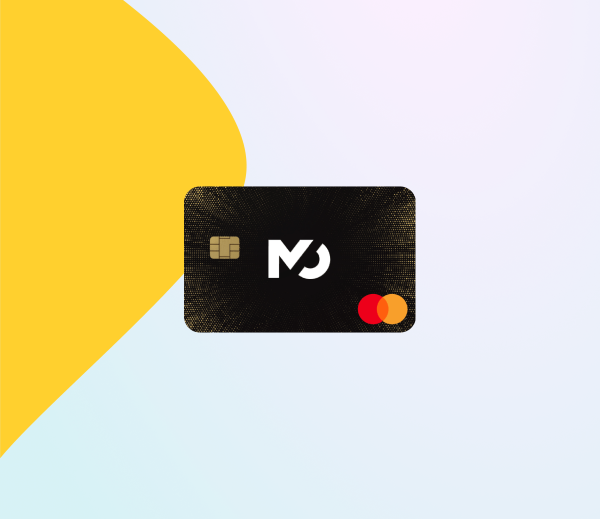 Monevium is an authorised payment institution, regulated by the FCA, based in London, UK. Their mission is to provide businesses with a straightforward and secure way to manage money. To achieve this, Monevium has put together a portfolio of online banking solutions, catered to businesses ranging from entrepreneurial startups to SMEs to enterprise level companies.
During that process, partnership with DECTA has been instrumental in launching two of Monevium's milestone products: the Monevium Card (launched in 2021) and the Business Card solution (scheduled for early 2023).
Monevium Card
In early 2021 Monevium was looking to launch a line of services based around payment card issuing and transaction handling. They chose to partner with DECTA, following advice by fellow fintechs that referred to a high level of service at an approachable price offered by the provider.
The main objectives were stated as follows:
Launch a white label card issuing solution under DECTA BIN sponsorship
Enable a comprehensive payment processing functionality

We developed a solution using the DECTA White Label Card Issuing service package as a foundation, which was further configured to address two main focus areas:
| | |
| --- | --- |
| Card issuing under BIN sponsorship program | |
| Card personalization and PIN generation | |
| | Card transaction management |
| | Full card lifecycle management |
| | Card activation and blocking |
| | Virtual card detail reminder |
| SMS and push notifications | |
| Card manufacturing using Monevium custom design | |
| Mastercard Identity Check | |
| Card delivery to cardholders | |
As a result, Monevium was able to launch the Monevium Card, a payment card solution accepted globally and issued under their own brand. The service was built to suit all major modern use cases, and to be easily bundled with other Monevium solutions, such as:
Domestic and international payments
Proprietary iOS mobile app
as well as a number of upcoming features, including a Google Play app, multi-currency and multi-user accounts and a UK current account
As of 2022, the service is finding a growing audience among cardholders in the UK and parts of the EEA region, offering them a convenient way to pay for daily expenses, enjoy an FX rate of 1.99% while travelling, and use virtual cards for safe online purchases.
The Card program allows our customers to load their Monevium Card instantly from the IBAN and spend worldwide. The card is an absolute must-have that complements the domestic and international payments services we offer to our customers.
Alexey Stepanov
- Managing Director at Monevium
Moving Forward
The launch of the Monevium Card has marked an important stage in the company's evolution. It attracted new opportunities and helped Monevium to move ahead with further developments:
An iOS mobile app with integrated Monevium Card launched in 2022, with plans to roll out a Google Play app in early 2023.
Upgrades to the Monevium app's customer-facing functionality to include features like: show card details, freeze / unfreeze card, get a plastic card PIN.
Increasing the number of correspondent banks
Expanding the team to include new key stakeholders, and building a brand new IT platform.
Corporate Cards
In 2022 Monevium began preparations for the launch of a corporate card solution that would allow them to:
Create a more complete service offering for business customers by closing the gap between various business account services
Provide their business customers with a corporate card for business expenses, reducing the need to open additional accounts elsewhere

Building on the success of our previous partnership, Monevium once again decided to trust DECTA with all the necessary development work, including updates to the existing API integration and implementing new business processes.
Projected use cases might include paying for business travels, representative expenses, marketing, hosting etc., making the Monevium business card a highly applicable solution for a wide range of verticals, including:
Software development companies
Freelancers and self-employed professionals
As of Q4 2022, the project is in the final stages of development with the launch scheduled for Q1 2023.
In order to stay competitive in the online payments industry, it is crucial to be able to launch products quickly and ensure that they integrate well within the rest of your service portfolio. Our partnership with DECTA enabled us to do exactly that.
Alexey Stepanov
- Managing Director at Monevium